Welcome



DPS


DIPSITE Prof. Pawanindra Lal - Medicine - Surgery
MS, DNB, MNAMS, MNASC, FIMSA, FCLS, FRCS (Ed.), FRCS (Glasg.), FRCS (Eng.), FACS.
Dr. Pawanindra Lal is a Professor of Surgery at MAMC New Delhi. An award winning graduate from MAMC and post graduate from UCMS, Delhi. Dr. Lal joined his alma mater in 1999 after having worked as a faculty in GMC Chandigarh.
Keenly interested in teaching and laparoscopic surgery, he has more than 50 publications in national and international journals and more than 100 papers presentations.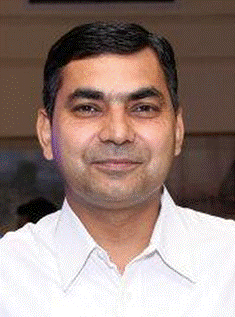 He is a member of all national surgical bodies as well as ELSA (Asia), ALS (UK) and SAGES (USA).
His academic talent has been internationally recognised and He is the first Indian working in India who has contributed a chapter in the 25th Edition of Bailey & Love's Short Practice of surgery in 2008. He has also authored a Handbook on Critical Care and Fluid Management in 2008.
He is possibly the only Indian with 5 original publications in Surgical Endoscopy, the offical journal of SAGES, USA. His works are widly referenced.
He is also an Examiner for MBBS, MS and DNB for General Surgery. He is also an Examiner and College Tutor for the Royal College of Surgeons of Edinburgh and Glasgow.
He is holding academic positions such as Vice President of the International College of Laparoscopic Surgeons, Vice President (North Zone), Indian Hernia Society, Board Member, Society of Endoscopic and Laparoscopic Surgeons of Indai (SELSI) and President, Delhi Chapter of SELSI.

Email: profplal@gmail.com Cell: 99 -686 -04380