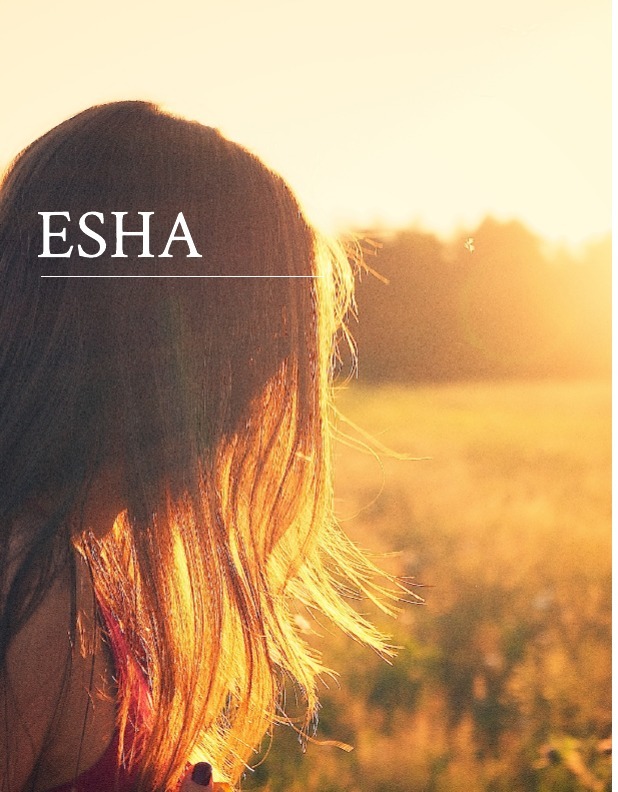 Story of the angst of a young woman in modern India caught in an abusive marriage and of her dilemmas and struggle towards newly found self esteem… as she participates in her own rescue.
ESHA
Esha, once a free spirited pretty girl who sparkled so merrily, has had the misfortune of being in an abusive marriage. With hope, laughter and dreams banished, erased from her life, she's made several attempts to break free albeit unsuccessful and the harsh realities of domestic violence leave her bitterly disappointed and shattered.

Will Esha find release from this torture? From wounds inflicted by the one who claimed undying, forever love…

It is in these trying circumstances she meets Dev who, though seeking his own identity in a quagmire of people, relationships, vocations and societal norms, helps her rekindle her passion and zeal for an inimitable style of dance in an attempt to forget her anguish and loneliness. In the process, an attachment develops between them- Esha infusing a calm, soothing effect in Dev's life, and he bringing a reliable and caring touch in hers.

Esha's story is of her tryst with life, its trials and tribulations with generous soul-searching, a bit of wisdom and a pinch of humor. It is sad but triumphant how she participates in her own rescue.

The story visits Domestic Violence as a crime which embraces all classes today, and is like an epidemic, fast damaging the fabric of our society.